MAIL-ORDER BRIDES OF SAPPHIRE SPRINGS: BETH
PREORDER NOW!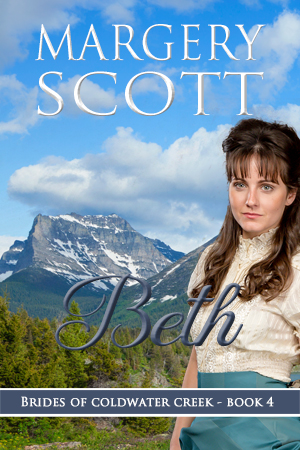 Desperate for a home and family, Beth Widdimore decides to become a mail-order bride a rancher in Montana. When she arrives, she's devastated to learn that her groom-to-be has been murdered, and that a neighboring rancher has been trying to seize control of the ranch.
To fulfil the promise he made to the man he considered a surrogate father, Nate Cadman offers to marry Beth, and with no other choice, she accepts. As the days and weeks go by, Beth's feelings for Nate grow. She suspects he feels the same way but she doesn't understand why he is resisting his emotions.
As the threats increase and the war between the two ranches reaches a climax, they must work together to survive, and to possibly give them a chance at a future together.

Amazon US
Amazon CA
Amazon UK
Amazon AU
Apple Books
Nook
Kobo
Google
Paperback