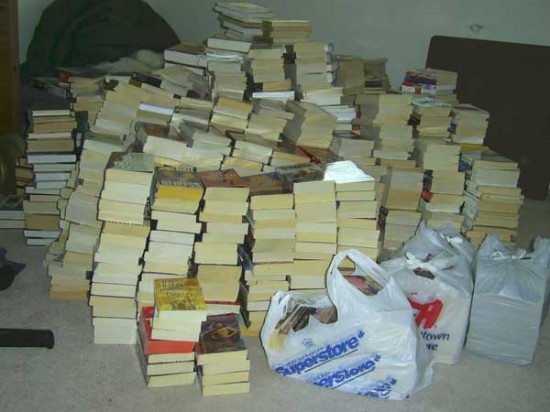 It's spring cleaning time again. Time to deal with the mountains of books that have somehow overtaken my office. I'm sure they must be breeding, because I couldn't possibly have bought them all. And the worst of it is, I haven't even read most of them yet.
It's painful for me to dispose of books, but my office is getting to the point where there's no room left for me. This is the first pile to go. Trouble is, nobody wants them. The library won't take them, the local hospital doesn't want them, even the senior citizens' building where my parents used to live and who used to love to see me show up with bags of books – they said "no thanks." So what to do with them? Goodwill? If they don't want them, there's only one other option I can think of. It'll kill me, but landfill, here they come.
Anyone have any other ideas? What do you do with your used books?