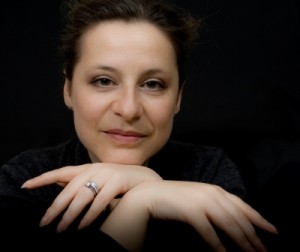 Please help me welcome fellow Entangled Publishing author Eve Devon to my blog today. Eve's lastest book, The Waiting Game, is available now at all major e-tailers.
Eve, the blog is yours! Take it away!
Margery, thank you for having me on your blog today. Here's a little bit about me to introduce myself to your lovely readers:
I write sexy heroes, sassy heroines & happy ever afters…
Growing up in locations like Botswana and Venzuela gave me a taste for adventure; my love for romances began when my mother shoved one into my hands in a desperate attempt to keep me quiet during TV coverage of the Wimbledon tennis finals!
As an adult, still hooked on romance and mysteries, I worked in a library to conveniently continue consuming books by the bucketload, until realising I was destined to write contemporary romance and romantic suspense myself.
I'm now happily settled in the UK, a book-devouring, slightly melodramatic, romantic fiction-writing sassy heroine with my very own hero husband.
The Benefits of Reading Romance
by Eve Devon
There are so many great reasons to love reading romance. From picking one up to read as an escape from our super-busy, often-fraught lives to making it a treat for surviving those super-busy, often-fraught lives! Also great is that they come in a variety of genre to suit our mood.
Whether you like your romance steamy or sweet, served up with a slice of historical accuracy, or set on a spaceship bound for a distant planet, romance novels are really only about one thing: navigating a relationship.
I've been reading romance from the age of eleven and during the (I'd like to say two but unfortunately it's closer to three!) decades that I've been reading them, I've come across a lot of naysayers. Some of whom have been keen to point out that reading romance leads a person to unrealistic expectations of love—that people who read them get caught up in chasing after a Happy Ever After that doesn't exist.
Well, I think the complete opposite! I've yet to meet a person who has read romance from an early age who doesn't have an extremely realistic understanding of romance, love and relationships.
Because no matter if you're reading about cowboys in the outback, billion dollar boardroom negotiators, life and death hostage situations or bone-chilling and shape-shifting/vampire romance, the relationship between hero and heroine is never as straightforward as girl meets boy, they fall in love and live happily ever after.
These books demonstrate characters having to work hard to get their relationship. They have to overcome obstacles and learn to compromise. They have to face their flaws and then they have to open their heart and take a risk on another person. Nothing easy about any of that, right?
What you take from reading these books is the knowledge that if you want a romantic relationship to work in real life, you are required to do the same!
The human element of two people interacting and navigating their romance is the realistic part—the part I find enthralling. Any exotic setting or fictional world is just extra fun.
Writing romance is just as much fun. Discovering my hero and heroine's reaction to each other within the situation I have placed them in is fantastically exciting and getting to share that journey with readers is incredibly rewarding.
In my debut romance The Waiting Game, the hero and heroine definitely have their fair share of obstacles to overcome in order to be together. But as they face the worst of themselves it is courage they need to show them a way forward.
Blurb:
Five years ago a madman stalked her. Kidnapped her. Tattooed her.
When security expert Cameron Dexter—the man Brooke Bennett once loved—appears unexpectedly at her door with terrifying news, the former musician discovers she can no longer hide from her past. After five years, her vicious kidnapper is out of prison and on the hunt—for Brooke.
Now he's returned to complete his art.
Cam failed to protect Brooke once before. Now he'd rather die than let her be captured. With her life at stake, Cam vows to keep her hidden and safe. Brooke, however, is done with running. Unlike Cam, she wants to stand and fight. Emotions both old and new roil between them, but addressing their heated past must wait. Together they set a trap in London to catch a killer.
But they soon discover the enemy wears many faces…
And waiting is no longer an option.
Buy links:
Amazon: http://www.amazon.com/dp/B00CK55RFG
Barnes & Noble: http://www.barnesandnoble.com/w/the-waiting-game-eve-devon
Kobo: http://store.kobobooks.com/en-US/ebook/the-waiting-game
iBooks: https://itunes.apple.com/us/book/the-waiting-game/id642292747
Where you can find me:
Website: www.EveDevon.com
Facebook: https://www.facebook.com/EveDevonAuthor
Twitter: https://twitter.com/EveDevon
Thanks so much for visiting with me today, Eve. Wishing you the best of luck with The Waiting Game.