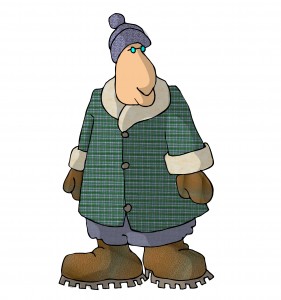 It's winter. Cold, cold, winter. Today, the temperature is going up to a balmy 14 degrees.
I'm already tired of winter and it hasn't even officially started. I'm cold. I don't like having to bundle in coats and hats and gloves and boots before I venture outside to scrape the ice and snow off my car. I don't like worrying about black ice under the snow on the roads, or drivers who don't realize they should slow down. In fact, I can't think of one thing I'd miss about winter, other than an excuse to curl up in front of a roaring fire with a mug of hot chocolate and a good book.
Animals are smart. When the weather starts to get cool, the eat themselves silly, then hibernate until spring. We're animals, right? So doesn't it make sense that we should do that, too?
[wysija_form id="1″]